England is one of the very best nations on Earth for its living standards, quality of life, and educational institutions. After graduating high school, I was destined to place my fate in the hands of one of these universities in England- and feel at home during my career path. It was not until I found a top institution in the Netherlands when I decided, it is time for a new experience.
Amsterdam is home to a breadth of expats
Being an expat in the Netherlands comes with a ton of exciting new experiences as well as quite a few adjustments. While the often rainy and cold weather may put people off, any British expat in the Netherlands will have absolutely no gripes with the weather and will actually find it particularly refreshing! When it is sunny in the Netherlands, it is truly one of the most beautiful countries in the world.
The greenery, the advanced road infrastructure, the bicycle lanes with people biking to their jobs- it is all refreshingly civilized and beautiful. Despite being a tiny country, it boasts some of the most unique and enticing tourist attractions worldwide.
From the windmills, to the wooden shoes, and the ever popular capital Amsterdam- you are rarely short of options! Amsterdam in particular is home to a breadth of expats- mainly British and American- who love the mix of beauty, culture, and liberalism.
Whether you plan to tour the historical sites, famous museums, delicious restaurants; expect a ton of entertainment and fun with a very multicultural atmosphere.
Many of the Dutch start learning English at a very young age
While I studied about an hour away from Amsterdam, expect a similar atmosphere. It is a bit intimidating at first when introduced to the Dutch language- although it is eased within the first few days after finding out nearly everybody speaks fantastic English.
I am talking 90% of the population speak good English; and that could be the minimum. It is rare where I found myself having to try to speak Dutch, or even open Google Translate.
Studying in English with colleagues boasting the same acumen, my Dutch did not even improve a smidge during my 4 years spent in the Netherlands. It turns out many of the Dutch start learning English at a very young age and build a solid base for communicating in the most widely spoken language for the rest of their lives. It is truly impressive how you can be assured that you can communicate with almost anybody if you do not speak their language.
This was even more accentuated when a Japanese colleague and I worked in a group project with all Dutch students. This was where the uniqueness of each culture was brought to light- and gave us firsthand experience on working with Dutch people as British and Japanese expats.
Everything was fair, and straightforward
Dutch people pride themselves on everyone putting in the same effort and reaching a common goal. It is a nation of combined ethics and supreme regard for others in their country.
Everything was fair, and each partner made sure to speak their mind. Dutch people are far more straightforward than in many other cultures you will come across, and rarely ever held back their thoughts.
While it is certainly refreshing and does avoid problems later on, many expats find that the straightforwardness comes across as a bit impolite. The intention is always honesty- and you can be assured they will tell you like it is.
For my Japanese colleague, this was also quite surprising and taught him a lot about himself. With a smile on his face and rarely ever objected to any discussion raised- he was certainly a team player and made sure politeness was shown for the duration of the project.
It was certainly intriguing for me to experience such transitions between cultures, and how we ultimately worked together to achieve our goal. It was a great learning process for all of us- and we adjusted to each other's personalities and upbringings to achieve the common goal: certainly in line with the Dutch culture.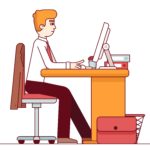 Freelance writer