Whether you are looking for a weekend get-away, a week-long stay or a tour around a country – Finland should be at the top of your list. Having lived here for the past year I can confidently say that it is a unique destination that has a lot to offer. Granted, Finland is rather shrouded in mystery and doesn't get quite as much attention as its Scandinavian neighbors. So today I will attempt to convince you to consider booking a flight here for your next vocation.
Travel Quickly
Finland is a country which you can travel with ease in a relatively short amount of time. The transportation system, especially the railway, allow you to move quickly from one city to another at a moderate price. You could hop on a train in a modern capital-city Helsinki and within two hours be in a green and homey Lappeenranta, right by the lake Saimaa. There is no excuse to stay in one spot, so you definitely should have a look around.
Southern City Life
Many articles would have you believe that Finland is very much one whole entity with few differences between different regions. That simply isn't true! The South of the country stands out because of its dynamic and fast-paced lifestyle, that's where the capital and most of the bigger cities are located. They offer the famous Finnish modern-style architecture, advanced technology, plenty of places to visit at any time of the day: museums, libraries, theaters. You name it – it's there.
Eastern Natural Retreat
While the East is my personal favorite. Finland is at its very best here. Life is slow-paced and people belong to the relaxed, sports-loving, tree-hugging type. The majority of activities around the East have to do with nature. You can stroll along beautiful rivers, ride a bike, wander through local fresh-produce markets, row a canoe and finish the day with a trip to a sauna in the woods and a quick swim in the nearby lake. This kind of an itinerary will reunite you with pristine nature and make you realize just how amazing this planet actually is. It is also the region where the art scene is truly thriving. You definitely don't want to miss the beautiful exhibitions of Taidemuseo in Joensuu.
The West is History
Even though the Western part of the country has a mellow and peaceful feel to it as the Eastern, it is different because of its close proximity to Sweden. A lot more people around here speak Finland's second national language – Swedish, especially on the Åland Islands in the Baltic sea. There you are guaranteed to experience the historic part of the country. For instance, witness a reenactment of a traditional Finnish wedding or walk around a medieval fortress Suomenlinna.
Northern Fairytale
Northern Finland is the least populous, and therefore very quiet. There are a few hidden jewels there, however. The main one being that it is the official residence of Santa Claus himself. If you want to immerse yourself in the Santa village and feel the magic of the winter holiday season, my best tip is to go there in winter. That's when you get the most authentic and memorable experience: ice-skating under the northern lights, taking a sleigh ride in the wild forest of Raitola husky and reindeer farm, of course – meeting Santa is a must too. And if you really want to get the most out of this, head to the Snowman world, dine at an ice restaurant and settle in an Igloo Hotel.
Regardless of what places in Finland you decide to visit, remember to approach them with an open mind and this country will grant you with the best adventures of your life.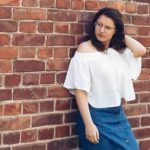 An avid traveller, with a passion for discovering new cultures, currently based in Finland - the country of contrasts and surprises