A popular destination for diving enthusiasts, Coron is a secluded island that offers a wide range of activities for travelers. From historical underwater shipwreck to pristine beaches, the island is home to rare landmarks and aquatic species. It boasts countless islands that possess unique ecological features, making it the perfect destination for a week-long get-away.
How to Get There
Located in North Palawan, Coron is largest town in Busuanga, and it covers Coron Island and parts of Busuanga Island. It can be reached by a 50-minute airplane ride from Manila. Travelers on a budget can also book a ferry ride from Manila to Coron, which lasts for around 15 hours.
From Busuanga airport, travelers can rent a van for a 35-minute ride to Coron's town proper. Hotels, lodges and resorts are rampant in the island, making it easy to find a convenient place to stay in.
Aside from renting a van, travelers can rent a motorcycle or a tricycle, which is a motorbike attached to a passenger seat. Since the town proper is small, most people walk to get to famous tourist destinations.
Famous Landmarks
The beauty of Coron lies in its simplicity and authenticity. Left untouched by technological and architectural innovation, Coron is home to indigenous tribes that guard and preserve land and aquatic resources.
Tapyas and Maquinit Hot Spring
At the heart of the town are several tourist spots like Mt. Tapyas and Maquinit Hot Spring. The 700-step climb to Mt. Tapyas is definitely worth it, especially if you love sightseeing. From the mountaintop, you'll see a breathtaking view of the neighboring islands, along with the crystal blue sea.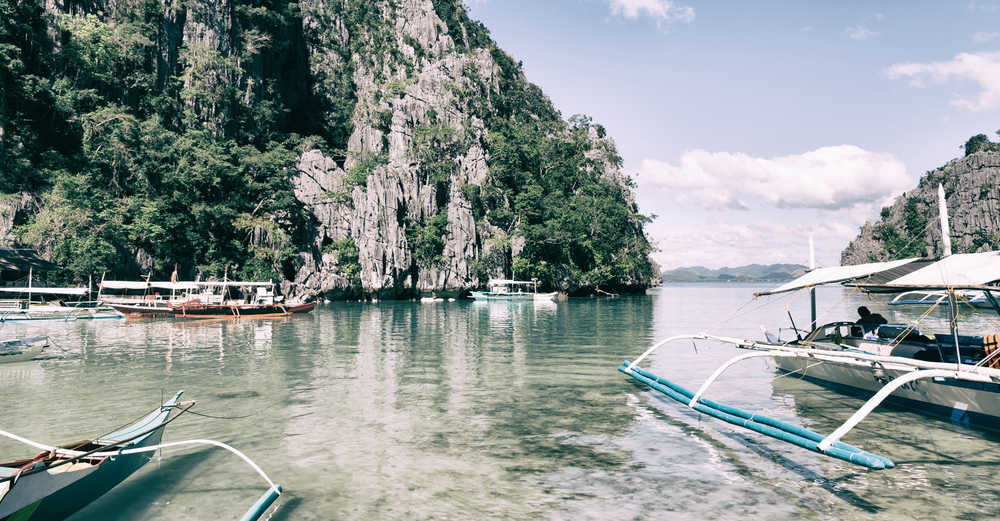 Islands
Coron is the perfect gateway to stunning islands and lakes. By renting a small boat, travelers can hop from one island to the next while enjoying different sceneries. Some of the most visited tourist attractions in Coron include the following:
Kayangan Lake
Kayangan Lake tops the chart in terms of popularity, thanks to its serene atmosphere. The road to the main lake is quite difficult since travelers need to hike along rugged and soiled staircases. However, the view of the lake makes every step worth it. With unspoiled water, magnificent views and rich aquatic life, the isolated Kayangan Lake is like paradise. Plus, since parts of the lake are shallow, it is perfect even for young and old travelers.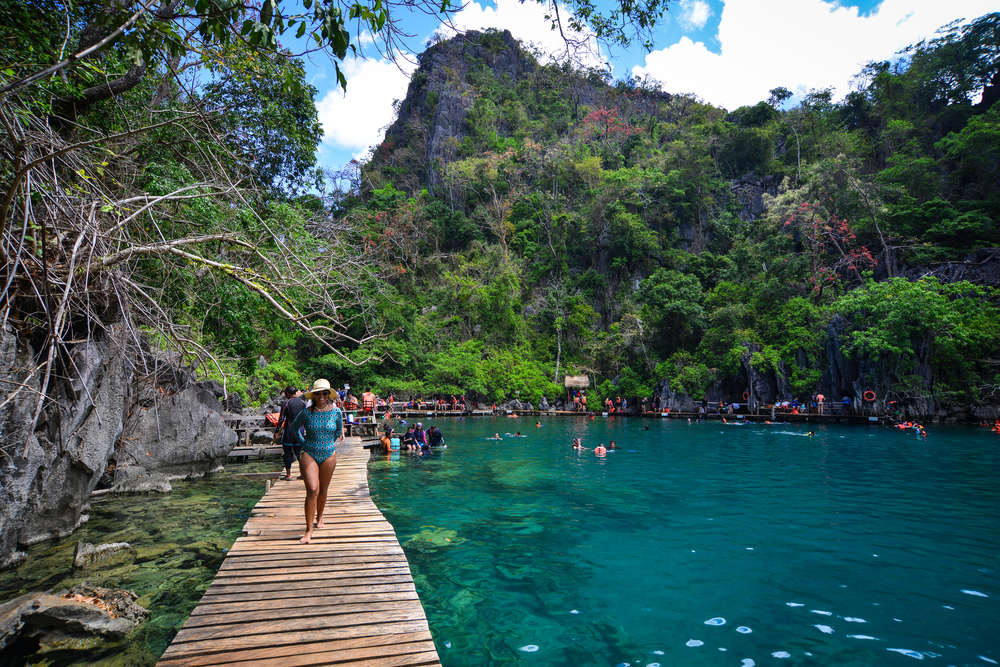 Skeleton Wreck: The name of the island is derived from its main attraction—the submerged skeleton of a shipwreck from World War II. Aside from the shipwreck, divers and snorkelers get to enjoy feeding the fish and swimming around the area.
Twin Lagoon: Twin Lagoon is not really an island. Rather, it is a wide lagoon with breathtaking views of unique rock formations. The lagoon stands out for its clear pristine water, and it is ideal for activities like swimming and kayaking.
Barracuda Lake: Formerly housing a school of barracudas, the Barracuda Lake is also a top island hopping spot in Coron. Just like Skeleton Wreck and Twin Lagoon, travelers don't need to hike to get to Barracuda Lake. Surrounded by edgy rock formations, the lake definitely has its own character. The stillness of the water, combined with the mesmerizing views and the tranquil atmosphere, makes this lake rare and enticing.
With unspoiled coral reefs and shipwrecks, enthralling lagoons and spellbinding lakes, Coron is definitely more than just your average tourist spot. It is raw and rare, and it reminds us that great things are always in store for those who are brave enough to wander.