Touch down in Manila, and you will get welcomed by high-rise buildings and cars that are sandwiched by vehicle after vehicle. This is quite normal for the citizens of the metro, but it surely isn't what you want to deal with for the rest of your vacation, right?
I am not a fan of this setting too; that's why I tend to seek places around the country that offer serenity and a sense of belonging to the tourist even if you only plan to stay there for a few days. Hence, here are the four must-visit beach destinations in the Philippines in no specific order.
1. Boracay, Aklan
Boracay deserves to be listed among the top beaches in the world. Despite the increased number of businesses that have sprouted along the coastline, the white sand and the turquoise water that I have grown to love years ago have not changed one bit. You may enjoy being here as well if you like water activities during the day and partying in the evening.
2. Pagudpud, Ilocos Norte
Similar to the one before it, Pagudpud has white sand that goes as far as the eyes can reach. What I personally appreciate about this place is that there are lesser tourists here, owing to the fact that it can take an entire day to get here by car from Manila. You can really find peace within yourself by just staring at the water that's in different shades of blue and without getting interrupted by loud noises from other beach-goers.
3. Baler, Aurora
Whether you are a surfer or at least want to try it for the first time, it's easy to catch the waves in Baler. In my opinion, this is the ultimate surfing hotspot in the country, and a lot of enthusiasts across the globe come here just to experience riding through the Pacific Ocean. Nevertheless, even families with small kids can have fun in the water too, especially when it's low tide and the strong waves are two to three meters away from the shore.
4. El Nido, Palawan
Fancy swimming in a lagoon in the middle of the ocean or diving into a secret beach underwater? You can do all of that and more once you visit El Nido, Palawan in the southern part of the archipelago. It is the 4th most beautiful beach on the planet, according to Condé Nast Traveler, and I cannot agree any further. The town proper still has some accommodations made of woods and palm leaves to house the guests and perhaps conserve nature. There are small establishments too that offer snorkeling, island hopping, and various activities in this paradise.
These are the four beach destinations to visit if ever you plan on going to the Philippines. There are more places to discover, however, so feel free to explore and share your experience with us. Cheers!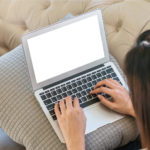 Annerie is a freelance creative writer based in the Philippines.